Lodz The Football Association has signed a contract with KEEZA, a company that in the season of the 2020/2021 will be the title sponsor of four district class groups. Each club participating in the competition at this level of the competition will receive a voucher worth PLN 1,000 from a new sponsor for the purchase of equipment sports.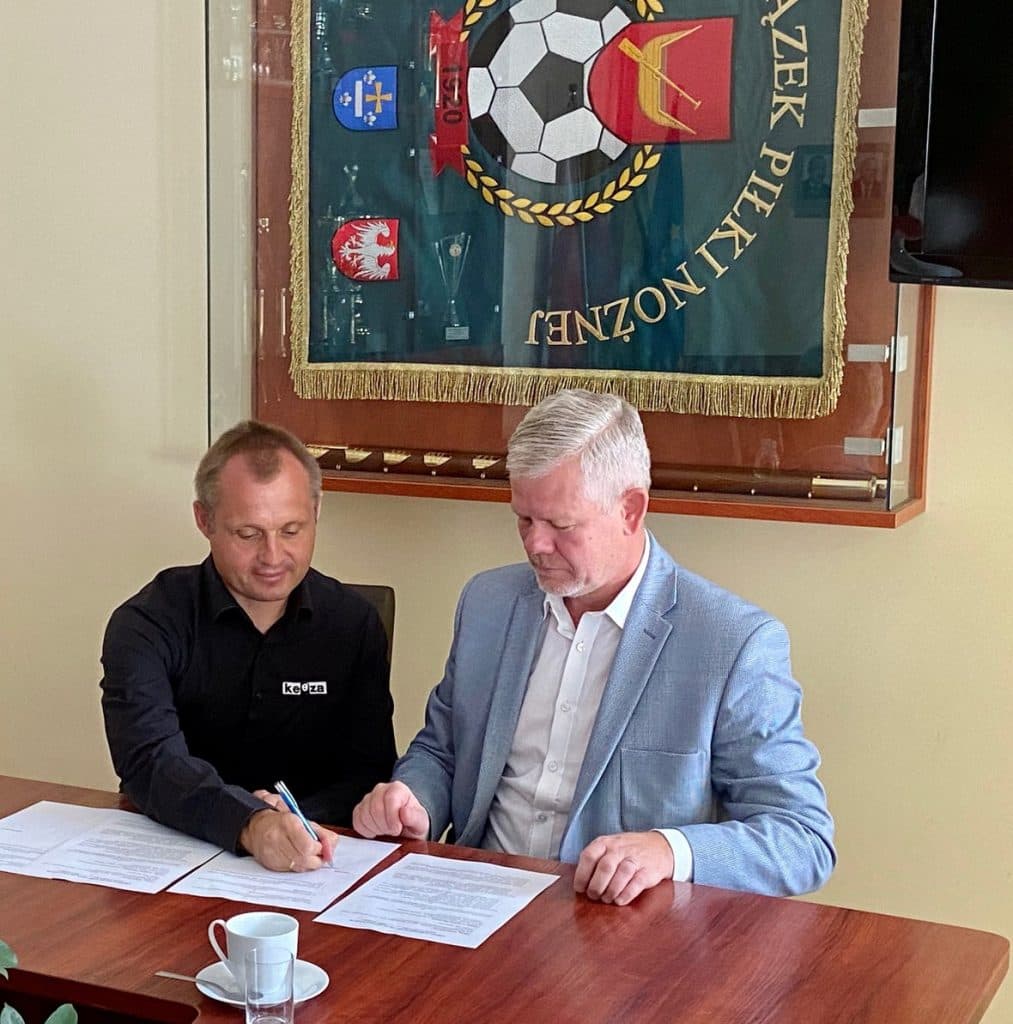 – This is a historic moment. Until now, none of the leagues we run had a title sponsor, so the signing of this agreement opens a new chapter in the history of LZPN. In the 2020/2021 season, 70 teams will compete in four groups of the KEEZA District Class, each of which will receive PLN 1,000 to purchase sports equipment produced by the competition's sponsor. This is one of the many forms of assistance to clubs that have been put in a difficult organizational and financial situation by the coronavirus pandemic," said LZPN president Adam Kazmierczak.
The sponsorship agreement was signed at the headquarters of the Lodz Football Association. The other side was represented by Tomasz Szulc – head of Tomadex, which owns the KEEZA brand.